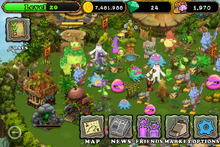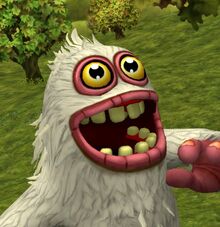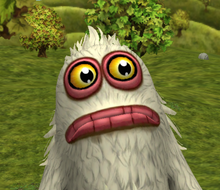 Hello users! My name is Qwertyxp2000 the second, the Wikia counterpart of Qwertyxp2000. I have done a tone ton of contributions to My Singing Monsters Wiki and had developed strongly while contributing there. I hope you have a good day with your editing! By the way, here are some stuff related me right below.
History
2014-2015 - Passionate Beginnings
I initially started My Singing Monsters Wiki from this one thing about wanting to edit the Thumpies article when it had issues with its "percussive thump" description which I had strongly believed it was a timpani. Having also found this website as an opportunity to grasp all of the strategies of the game, I also joined MSM Wiki to have an exchange info-send-to-them-info-send-back-to-me type of deal. Not only did I have an optimised sense of My Singing Monsters (and Dawn of Fire long later), I also had contributed a lot to the info of MSM Wiki and all other stuffs.
Back in around earlier 2014, I first heard of My Singing Monsters from one of the playable ads while playing the game Ninja Fishing. Back then, many of the ads weren't interesting so I would shut off the sound for them. But not for My Singing Monsters. I was really interested, but at the time I didn't download because I didn't really feel like playing a new game. But then I was watching my little brother play My Singing Monsters, and felt I wanted to join in. I was then playing on his old account at my mother's iPhone 3 and from there I getting used to the gameplay. But then I thought of making my own account on my iPod Touch 4. And so I did.
In February 2015 or so, my family bought an iPad Mini 2 for the entire household. My little brother was also playing another account of My Singing Monsters and seems to have abandoned both accounts in about mid-2015. But I was playing quite a lot of the game on the iPad Mini 2 account, but left the iPhone 3 account since I couldn't bother. So then had two accounts, but focused more on the iPad Mini 2 account. Due to the slowness and unreliablity of the iPod Touch 4 as the game updated more, I was restricted to picking up only diamonds once per day. But it was worth it, because I could use the diamonds for good research usage for this wiki later on. I initially stopped playing the iPod Touch 4 account around my first SummerSong period, but then I continued playing the game after the Tribal Island update, when I was struggling to find decent players to get to my Tribal Island. Bowgart second account, then Furcorn someone else's account, then Quibble for my first account. And so the resurgence of my first account.
Then on the iPad Mini 2, I also installed Dawn of Fire, upon wanting to understand what the wiki kept talking about when it came to Dawn of Fire stuff. March 18th 2015 was the first time I got Dawn of Fire. And it was very fun to play, so I continued playing it. And then I soon bought stuff to My Singing Monsters for the first time, starting from 7th May 2015, with a $14.99 NZD purchase for

1760.
2016-2017 - The Rises and the Falls
In April 16th 2016, I swapped my Windows Phone for an iPhone 4 and installed another Dawn of Fire account immediately. I got Dawn of Fire with my second account on the same date. And then I got My Singing Monsters again with a third account also on the same day, again for Tribal Island domination.
In September 1st 2016, I experienced the second-worst flop in My Singing Monsters History (second to the November 2017 Rares Duet discontinuation). It was horrible seeing that one very viable feature has been lost and I never seemed to actually use it for actual use. I also had to move my first account from the iPod Touch 4 to the iPhone 4 due to issues with crashes becoming extreme to the extent that it always crashes even upon logging in. And I had to migrate my existing third account to another email address to accompany with this.
In November 2016, I got another fourth account, but didn't actually use it until January 2017.
Good news though, because I got an iPod Touch 6 in December 2016, where I could play even My Singing Monsters with superior performance to even the iPad Mini 2! Then I moved progress of my second account to the iPod Touch 6, where it could be playable. It was Level 10 at the time.
Towards the course of 2016, I had been changing monsters in Tribal Island all the time. From second account changing from Bowgart to Clamble to Entbrat and to finally Deedge. Third account is the same Thumpies always, though sometimes temporarily switched out to assist other changes. And first account was a Quibble that was switched to a Tweedle.
And more good news is that I got an iPhone SE in December 2017, where I could play My Singing Monsters even faster! Migrated progress to iPhone SE, but still allowed iPod Touch 6 to play both my second Dawn of Fire account and three out of four My Singing Monsters accounts.
By the end of 2017, I have spent over $180 NZD total to purchase in-app purchases for mostly diamond deals. I spent at least a bit of money for all My Singing Monsters accounts, mostly for the Premium Structures, as well as spending lots more money for the diamond deals in my Dawn of Fire accounts, with Skyship dealing and Structure Cost Analysis being the main reason for investing all those diamonds.
2018-2019 – Falls and Rises once again
On January 2018, not sure what day exactly (though it surely was after the Christmas period), I migrated my second account to Facebook instead of leaving it as an Anonymous account. I had also did some more playing of Jammer Splash, but then stopped at around April 2018 due to finishing all current levels of the game and collecting all the monsters.
On May 6th 2018, I had bought My Singing Monsters: Composer for $7.49 NZD. So far, I have not posted any images of it yet nor videoed them to YouTube, but will soon. Thanks to iPad Mini 2. Well, iPhone SE is just too small for these multimedia-editings to work well.
On late August 2018, I had been increasing my activity in MY Singing Monsters Wiki after a long time not editing often there, due to September 2018 coming up then. Images from the event are coming soon, but still hanging around in my iPhone SE.
On September TBAth 2018, I spent some in-app money in my second account for some more Dawn of Fire diamonds, so as to get more Structures. While I kind of strayed off in that I wasn't aiming towards my original intention of researching costs of Structures, I at least had some fun with it. I also bought more diamonds again in 28th September 2018, so that I will not need worry that my diamond counter for my first account will not be only just behind 3200 diamonds.
After Anniversary Month 2018, I had bought one new Diamond Extractor for both accounts of Dawn of Fire. My second account barely could not afford the fifth one, with just a few hundred diamonds short of 3200. I bought a solid amount of structures in addition.
On October 6th 2018, I maxed out on Composer Islands for all my islands. My first account has drained of almost all diamonds at that point, but it will gradually rise to a steady amount after a good solid continuation of collecting diamonds.
After November 20th 2018, I was able to have enough time to do a lot more tasks for the My Singing Monsters franchise, including more time for the games and recreational music creation.
Between November 23th and 26th 2018, I had been creating my fifth Bowgarts on Stage, Cave Island (the others being Updated Wublin Island, Continent, Whajje-Update Wublin Island, and Tribal Island, in latest release order).
On the Festival of Yay 2018, I hardly did any form of additional breeding to improve my Rares and Epics collections, since I spent more time doing Bloons Adventure Time TD Christmas information.
Upon initial release of the Epic Deedge plus the first ever Dipster mega discount in the game, on mid-January, activity suddenly picked up again, but soon dropped after preparing extra study time for late summerschool.
In April 2019, Easter season went not as inactive as every major event from September 2018 and up, but still pretty inactive. Worst of all, two days before Easter season ended my second account was locked from playing because of an annoying Facebook "Authentication failed" error message, further making me less loyal to the original My Singing Monsters game.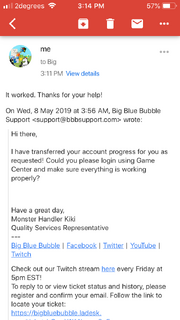 On 8th May 2019, I finally got my second account working. It now lives as my GameCenter account for my iPad Mini 2.
Little major events have happened during June and July, but during July, the amount of activity in the My Singing Monsters game had greatly increased, though not nearly at the original rate per day that I originally had back when I first played the game. In fact, since Epic Shellbeat and Epic Hoola's release was when I became very active. On 18th July 2019 ~8:00am NZT, I had uploaded the Air Island Epic Hoola on YouTube a few minutes before MSMPokeGamer had uploaded his own video on Epic Hoola on Air Island.
Several projects within the My Singing Monsters music creation have been severely delayed, particularly one that was a rearrangement of the Canadian National Anthem.
On 21st July 2019 at 5:00pm NZT, I had gained moderator rights on "r/MySingingMonsters", the most active My Singing Monsters subreddit at ~2500 followers, on Reddit.
Since July 31st 2019, I became really into Dawn of Fire again due to Version 1.21.0's new Vault upgrade buffs. Once quite inactive in the game, now pretty active in the game, even during university time.
On September 2019, during Anniversary Month Celebration 2019 I spent 1000+ worth of diamonds for each of my accounts to spend for the 50% off permanent Wishing Torches deals. I also bred a bunch of Epic Monsters, and had even made a nice Epic Monsters breeding guide on my physical exercise books to remind myself about each breeding combo! Seems to help my study technique.
On mid-September 2019, my iPad Mini 2 has inevitably gotten a My Silent Monsters glitch. Somehow, this had been no longer the case a few days after first encountering the glitch.
On Spooktacle 2019, I breed a bunch of Epic Monsters, particularly the Epic Singles of Plant Island and Epic Punkleton. I had managed to finish one of the Fabled Book of Monsters pages on one of my accounts, specifically Plant Island on my first account. Again, my first account is my main account that I would like to specifically specialize on monster collections. All other accounts are mainly for bonus collections to back up any lack of progress of my main first account, though I would like to treat all my accounts relatively equal to each other in spite of different development stages.
On my first Feast-Ember witnessed ever, I was surprised and really pleased for a new Seasonal after years and years of no new Seasonals. It's something that the old fans and new fans would love alike. The songs for the Gobbledegourd are a little off, but they aren't unbearable; with time I should be able to get used to him fairly quickly.
Favorite Monsters By Type
These are my favorite monsters by monster type. Please don't judge my likes, especially if any of my favorites is a "feminine" monster.
My Singing Monsters
Top 10
Dawn of Fire
TBA
Favorite Crafting Items
The following is a personal preference for the combined factors of mass-manufacturing or utilization of Crafting Items. The higher up and more leftwards, the more that I enjoy generating and/or utilizing.
S (Super, generates/utilizes them all the time and/or enjoys generating/utilizing them always)
A (A, generates/utilizes them almost all the time and/or enjoys generating/utilizing them almost always)
B (B, generates/utilizes them most the time and/or enjoys generating/utilizing them on most occasions)
C (C, generates/utilizes them almost all the time)
D
F
Other My Singing Monsters stuff
Personal achievements
My Checklist
Userboxes
This user loves playing

Dawn of Fire

. He loves playing the game!
| | |
| --- | --- |
| | This user is on #TeamCold. |
removed category
Gallery
General
Fanart
Self-Achievements
Some Wiki Stuffs
Bowgarts on Stage
Other Fanmade Music
Tribal Island Windows XP, so far...
Random nonsense
Templates
Here is a list of templates that I have made. Some are completely my own, while some were developed from inspiration of other users or from other wikis.
Community content is available under
CC-BY-SA
unless otherwise noted.