Bio:
| | | |
| --- | --- | --- |
| " | Like the Plasma Element it represents, the pudgy Plixie's cranium contains a viscous ooze that floats and sways hypnotically within its container. While the joy of revival has made this buzzy Celestial a bit of a party Monster, its head's passing resemblance to a lava lamp should be disregarded. But please - if its Plixie Glass cap falls off while headbopping to its favorite tune, help scoop the goop! | " |
| | — In-game description | |
Description
The Plixie is a fairy-esque creature with two pairs of wings, tiny pink legs and a shelled body.
Song
Audio Sample:
Voice actor: David Kerr
The reborn Plixie sings "looah looah looah looah lee, looah looah looah looah lai" in a higher and more lively voice than its DoF counterpart. Since it is younger, it hasn't yet learnt to pronounce the "y" sound. It shares its melody with the Loodvigg.
Breeding
Plixie cannot be bred. It is bought at the Market as an inactive statue that must be woken up.
Powering Up
The allotted time to fill a Plixie in order to activate is 13 days. If the inventory is not completed in the time the Plixie resets to an empty statue and all eggs inside are lost.
Strategy
Strategy by MistofMists:
This strategy fills one Plixie, one Vhamp, and one Loodvigg at the same time. This is done because Plixie has an overreliance on Plant Island.
This requires all 5 Natural Islands and Mirror Islands, and 2 Breeding Structures on each.
All or no Breeding Structures are assumed to be Enhanced in order to synchronize new breeding starts.
Each column is 4 hours (or 3 with Enhanced Breeding Structures).
Each row is one designated Breeding Structure.
For Monsters with a breeding time shorter than one column, multiples are listed.
It takes slightly more than 70 hours (52 hours with Enhanced Breeding Structure), much less than the time limit of any of the Celestials.
After having done everything in the Breeding Table, just zip through the remaining Noggin, Toe Jammer, and Mammott eggs (can be done in a bit over an hour).
Breeding Table
Plant Island
x6
x6
x6
x6
Cold Island
x2
x2
x2
x2
x2
x2
x2
x2
x2
x2
x2
Air Island
x6
x6
x6
x6
Water Island
x6
x6
x6
x6
Earth Island
x6
x6
x6
x6¨
Name Origin
Its name originates from the word "pixie", a small fairy-like creature often seen in fantasy stories, "plexiglass", a solid, transparent plastic often used in place of glass, and possibly "plasma", the element it represents.
Possible Monster Names
To see all possible names for Plixie, see Monster Names.
Notes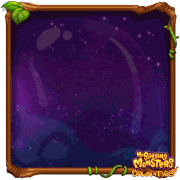 Unlike Plixie/DoF, who has developed more of an armored look, Baby Plixie has no "Armor", leaving us to assume that the "Armor" grows onto it later in life.
In Plixie/DoF's bio, it was never mentioned that it's Plixie Glass could fall off, meaning that It can fall off as an adult, or eventually attaches to Plixie.
Community content is available under
CC-BY-SA
unless otherwise noted.